DOT History
DOT GmbH was established in February 1992 in Rostock as a coatings company by two physicists and two engineers. The founders had long standing industrial and scientific competence in the field of coating and materials technology. This expertise was the cornerstone for the successful development of the company.
Milestones of company's history
1992
DOT Dünnschicht- und Oberflächentechnologie GmbH (thin film and surface technology) is founded;
work is commenced at Rostock Innovation Incubator (RIGZ);
The first PVD coating system is commissioned
1995
BONIT®coating is launched
1997
A further production facility is opened at the Rostock-Warnemünde biomedical research centre
1998
DOTIZE® coating is placed on the market
1999
Subsidiary FMZ GmbH (CNC-production) is founded and manufacturing is commenced in Teterow near Rostock
2000
DOT's own office and production building with approx. 3,000 m² of floor space is officially opened
2001
The name of the company is changed to DOT GmbH;
The laser lettering and cleanroom packaging processes are introduced
2003
Synthetic bone regeneration material BONITmatrix® receives CE approval and is launched in Europe
2004
The foundation stone for the new production building with approx. 2,000 m² is laid in June.;
FMZ GmbH opens up an additional production facility in the Rostock Laser Technology and Transfer Centre
2005
The FMZ GmbH alphatech® dental implant system is launched
2006
The OSKAR awarded to DOT;
BONITex® and DUOTex® coatings are launched
2007
Eifeler Holding GmbH & Co. KG acquires the majority of DOT GmbH
2009
CE approval is obtained for the synthetic bone regeneration material OSSA NOVAand it is launched in May;
A new production building with 1,000 m² of floor space is completed for FMZ GmbH
2012
Subsidiary FMZ GmbH is sold
2013
Building 2 is extended (plus approx. 2,000 m²);
DOT America, Inc. is founded
2015
Operating activities are commenced at DOT America, Inc.
Why DOT GmbH?
Founded in February 1992
Approx. 300 employees

Business areas
Surface treatments for orthopaedic implants, dental implants and related instruments as well as for other medical devices
Products for regenerative medicine
Subsidiary
DOT America, Inc., Columbia City, Indiana, USA. Founded 2013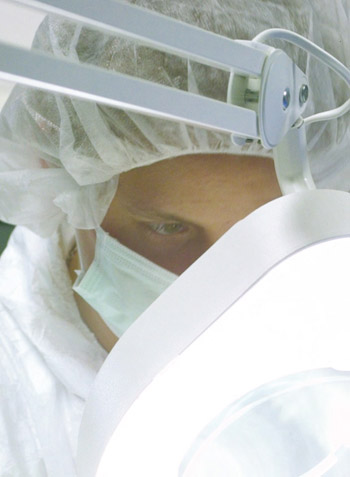 Coating services
Orthopaedic and Dental, e.g. BONIT® (bioactive calcium phosphate coatings), sprayed HA coatings
Our own medical devices
BONITmatrix®, OSSA NOVA
Services
Cleanroom packaging, technical polishing, laser engraving, laboratory services, validations